FOR IMMEDIATE RELEASE: SOTERIA Opens Cancer Research Study Leveraging Certis AI and Functional Assays
Dedicated Fund Now Open for Private Contributions
San Diego, CA – June 8, 2023 – SOTERIA Precision Medicine Foundation ("SOTERIA"), an organization dedicated to empowering patients, caregivers, and clinicians with the power of precision medicine, today announced a fiscal sponsorship agreement with Certis Oncology Solutions ("Certis"), a San Diego-based precision oncology and translational science company. The agreement will support an observational clinical research study aimed at validating the application of mouse avatars as a clinically relevant platform for precision oncology and evaluating the clinical utility of the patent-pending CertisAI™ platform, which uses multivariate analyses and gene expression biomarkers to predict drug response. The Project, to be funded through charitable donations, will focus initially on colorectal and other cancers that commonly carry KRAS mutations. All testing will be performed in Certis' CLIA-certified laboratory.
"SOTERIA was founded to help individuals access the most relevant advanced technology and treatment options, regardless of their treating medical institution, geographic location, or socioeconomic status. By sponsoring this Project for Certis, we not only advocate for what is possible now, we help create what will be possible in the future," said Julia Civardi, SOTERIA Chief Executive Officer. "Too many people endure a one-size-fits-all, trial-and-error approach to cancer treatment. This project underscores the power of an individual's unique form of cancer and health data to identify personalized, targeted treatment plans and employs emerging technologies that we hope will one day become mainstream medicine."
The genesis of this Project began last year, when the CertisAI platform identified biomarker patterns predictive of positive response to therapies not currently indicated for certain untreatable types of cancer. Certis scientists subsequently performed experiments using mouse models, which validated AI-generated predictions and compelled a deeper interrogation of public in vitro and clinical outcomes datasets. All findings point to an opportunity to repurpose existing, FDA-approved drugs to improve clinical outcomes for individuals diagnosed with certain difficult-to-treat cancers.
SOTERIA will provide not-for-profit oversight of the Project, and work alongside Certis to secure private donations earmarked for this study. The first invite-only fundraiser is planned for August 26, 2023, 4-7pm, at The Marine Room in La Jolla, California. To make a donation, click here.
The study will leverage genomics to identify and understand protein expression signatures unique to each individual's cancer, use artificial intelligence and machine learning to predict and rank efficacious therapeutic options based upon tumor genomics, and deploy specialized imaging equipment to validate those predictions with murine-scale MRI (Magnetic Resonance Imaging) equipment to monitor disease progression and accurately predict therapeutic response occurring in personalized orthotopic patient-derived xenograft (O-PDX) mouse models of each individual's cancer.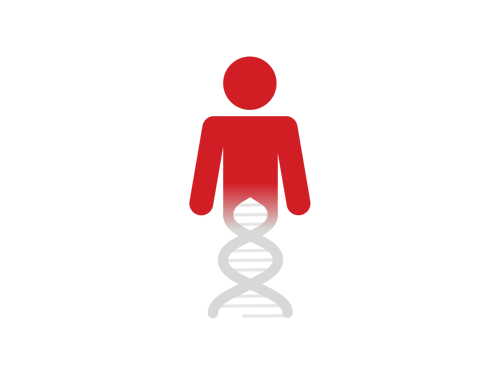 "There are many FDA-approved cancer therapies that can be effective in treating a range of cancers, but they have only been studied in limited applications and guidelines are based on historical testing done on inert samples," said Dr. Sandip Patel, MD, Professor of Medical Oncology at University of California San Diego. "The technologies at Certis and SOTERIA could help to identify which of those therapies might be most effective in treating patients with otherwise difficult-to-treat cancers with KRAS and other mutations with few FDA-approved therapies, using a living system modeled after the patient's tumor as the test bed for new therapies."
Study Protocol Combines AI with Functional In Vivo Assay
Patients with KRAS-mutated cancers selected for participation in the study will undergo a tumor tissue biopsy, which will undergo Whole Exome and RNA sequencing. The tumor's protein expression signatures will be input into the CertisAI™ platform, which will return potential efficacious therapies, rank-ordered in terms of efficacy. Several AI-predicted therapies will then be tested in parallel, employing very specialized mouse avatars of the patient's cancer known as orthotopic patient-derived xenograft (O-PDX) models. Tumor response to treatment will be monitored using specialized murine-scale MRI equipment to assess the efficacy of each treatment option relative to CertisAI predictions. Study results will provide hypothesis-generating data treating oncologists may use to guide next-line therapy for individuals who have exhausted standard-of-care options — and feed the CertisAI machine learning algorithms to make the platform smarter. Each personalized study will take approximately six months to complete.
ABOUT SOTERIA PRECISION MEDICINE FOUNDATION
SOTERIA Precision Medicine Foundation, a non-profit 501c3 organization, offers direct-to-patient, precision medicine navigation to support patients with cancer and clinicians. Founded by a cancer survivor and a cancer caregiver, both genomics professionals, Julia Civardi and Amanda Skeen have led the organization to support hundreds of cancer patients globally across varying types and stages of cancer. The SOTERIA Precision Cancer Program transcends brick-and-mortar institutions and bridges the gap between rapid scientific advancements and the clinic to address health inequities and inform leading-edge care. SOTERIA's high-tech, high-touch approach combines traditional clinical data with a patient's genomic profile to generate a data-based approach to care navigation, deviating from the antiquated one-drug-fits-all approach.
About Certis Oncology Solutions
Certis Oncology Solutions is a life science technology company committed to realizing the promise of precision oncology. Our product is Oncology Intelligence™ — highly predictive therapeutic response data derived from advanced biological models of cancer and enhanced with AI-driven bioinformatics. Our proprietary platform can help inform personalized cancer care and accelerate the development of new cancer therapies.
Contacts
SOTERIA Precision Medicine Foundation
Amanda Skeen
Amanda@soteriaone.com

Certis Oncology Solutions
Kristein King
kking@certisoncology.com
573-818-4528
Back to Feed