For Immediate Release: ProPhase Labs Teams Up With Certis Oncology
Accelerating the Development of Novel Linebacker Compound
Garden City, NY – August 3, 2023 – ProPhase Labs, Inc. (NASDAQ: PRPH) ("ProPhase"), a next generation biotech, genomics, therapeutics and diagnostics company, today provided an update regarding its progress and development strategy for Linebacker-1 (LB-1), a small molecule, multi-kinase inhibitor that is being developed by the Company's wholly owned subsidiary, ProPhase BioPharma, Inc. ("PBIO"), as a potential safer, more efficacious oncology therapy wholly unlike standard chemotherapeutic agents.
"ProPhase Labs continues to act as a disruptor in the therapeutic development space by employing only the most advanced, cutting-edge technology in the pursuit of clinical benefit and program success," commented developmental lead Dr. Matt Halpert Ph.D. "Long gone are the days of blind experimentation with the hopes of achieving promising results. We have entered an era in which if you are not at the forefront of high throughput analysis and technology for therapeutical development, you are not in therapeutical development."
With that mindset, ProPhase Labs has joined forces with Certis Oncology to use one-of-a-kind, robust, machine learning technology to exponentially improve the chances of successful development in the oncological therapeutic space.
"We have tested the novel Linebacker compound against hundreds of cancers and thousands of pathways, but will continue testing to the extent we believe useful data may be obtainable," says Ted Karkus, CEO of ProPhase Labs. "By further mining all existing data sets, we are able to cross-reference genetic signatures, signaling pathways, and Linebacker responsiveness with Artificial Intelligence (AI), which we believe will greatly assist us in honing in on the most likely cancers and pathways that may be inhibited by Linebacker in the big picture."
"Using Certis' proprietary technology, CertisAI™ Predictive Oncology Intelligence, we determined that Linebacker may be effective against several types of cancer, but importantly not all cancers," Dr. Halpert continued. "Selectivity is good, and being able to determine now what is most likely to be clinically relevant only improves the overall odds of success."
ProPhase intends to continue to line up AI-generated information with sound medical and scientific insights from experienced players to further guide development towards a regulatory pathway with lower barriers to entry and severe need in the clinic.
"Our team is very pleased to be working with ProPhase on the Linebacker initiative. By leveraging the predictive power of artificial intelligence and machine learning, then validating in silico predictions using advanced, more clinically relevant biological models of cancer, the scientific community will answer complex questions about how to treat each unique cancer—faster," said Peter Ellman, President and CEO of Certis.
"Of course, this is more work on the front end, but it would be short-sighted and disingenuous to forego these opportunities to protect against a future, exponentially larger, burn," added Karkus. "Savvy investors expect this now, and with good reason, and ProPhase will continue to lead the pack and push the boundaries forward. We are looking forward to initiating Phase I human studies next year at a modest budget of approximately $3+ million dollars for all planned studies. This is a nominal amount given our greater than $40 million in net working capital. With positive results and subject to the necessary regulatory approvals, we believe we will be well situated to explore significant licensing opportunities with major pharma."
With this extensive data set now in hand, ProPhase will proceed to the next level of IND-enabling development for the potentially revolutionary Linebacker drug. Focused and detailed studies are already underway.
About Linebacker
Linebacker is a modified polyphenol. Polyphenols are substances found in many nuts, vegetables and berries. Linebacker compounds are modified Myricetin, which is a common plant-derived flavonoid. Myricetin exhibits a wide range of activities that include strong antioxidant, anti-cancer, anti-diabetic and anti-inflammatory activities. It displays activities that are related to the central nervous system.
LB-1 is Mono-chlorinated Myricetin with a Chlorine atom substituted for the Hydroxy group at 5' (position 5 on the B-ring). LB-2 is Di-chlorinated Myricetin with Chlorine atoms substituted for the Hydroxy groups at 5' and 7 (position 5 on the B-ring and position 7 on the A-ring).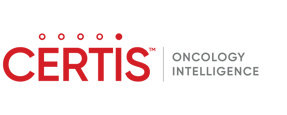 About Certis Oncology Solutions, Inc.
Certis Oncology is a precision oncology and translational science company. Its product is "Oncology Intelligence™"— highly predictive therapeutic response data derived from advanced models of cancer. Certis partners with oncology therapeutics developers to help close the problematic translation gap between preclinical studies and clinical trials. Using our proprietary artificial intelligence/machine learning platform and more clinically relevant, patient-derived tumor models, Certis brings greater certainty to lead candidate selection and helps secure clear and compelling evidence of drug efficacy. Established in 2016, Certis operates a CLIA-certified laboratory in Sorrento Valley, the heart of San Diego's life sciences industry.

About ProPhase Labs
ProPhase Labs, Inc. (Nasdaq: PRPH) ("ProPhase") is a next-generation biotech, genomics, therapeutics and diagnostics company. Our goal is to create a healthier world with bold action and the power of insight. They are revolutionizing healthcare with industry-leading Whole Genome Sequencing solutions, while developing potential game changer diagnostics and therapeutics in the fight against cancer. This includes a potentially life-saving cancer test focused on early detection of esophageal cancer and potential breakthrough cancer therapeutics with novel mechanisms of action. Their world-class CLIA labs and cutting-edge diagnostic technology provide wellness solutions for healthcare providers and consumers. ProPhase develops, manufactures and commercializes health and wellness solutions to enable people to live their best lives. They are are committed to executional excellence, smart diversification, and a synergistic, omni-channel approach. ProPhase Labs' valuable subsidiaries, their synergies, and significant growth underscore their multi-billion-dollar potential.
CONTACTS
Certis Oncology Solutions
Kristein King
kking@certisoncology.com
573-818-4528
ProPhase Labs, Inc.
267-880-1111
investorrelations@prophaselabs.com
Back to Feed